Harry Potter and the Cursed Child
Eind december 2013 werd bekend dat er een officieel toneelstuk in de maak was over Harry Potter. Dit werd Harry Potter and the Cursed Child (Parts One and Two) en is een sequel op de Harry Potter reeks.
Het verhaal vertelt over een volwassen Harry Potter en zijn zoon Albus, die moeite heeft met het verleden van zijn vader en hoe het gezin in de wereld staat.

Korte samenvatting:
Het is altijd moeilijk om Harry Potter te zijn en het is niet veel makkelijker als hij een overwerkte werknemer is van het Ministerie van Toverkunst, een echtgenoot en een vader van drie schoolgaande kinderen.
Terwijl Harry vecht met een verleden dat niet wil blijven waar het hoort, heeft zijn zoon Albus moeite met het familieverleden. Terwijl het verleden en heden in elkaar opgaan, leren zowel vader als zoon een moeilijke waarheid: soms komt het donker uit een onverwachte hoek.
In de laatste film en op het einde van het zevende boek konden we zien/lezen hoe Harry Potter zijn twee oudste kinderen, James Sirius en Albus Severus, naar de Zweinsteinexpress brengt. Het toneelstuk, dat dus uit twee delen bestaat, gaat vanaf dat punt verder.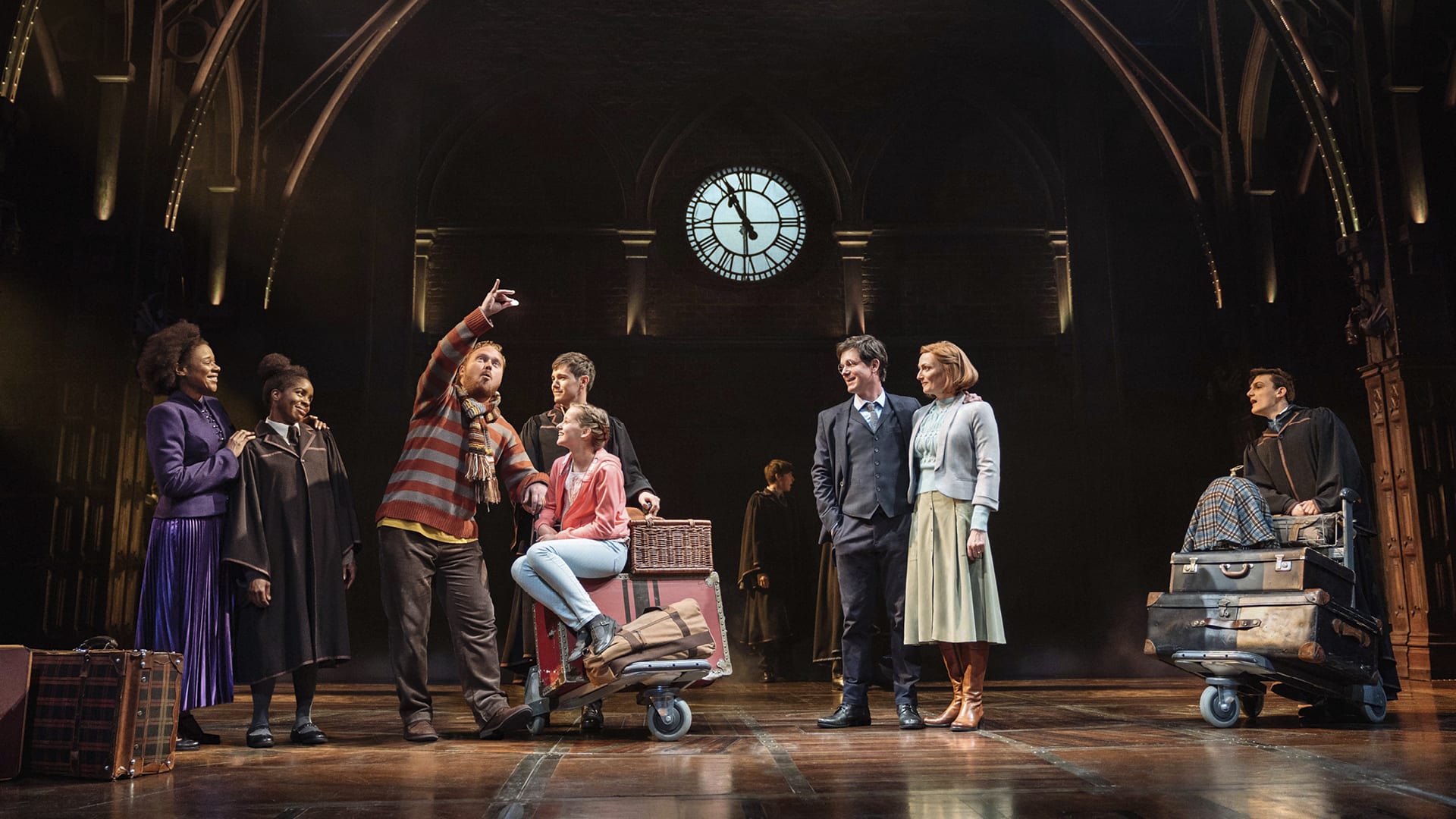 Kort overzicht van de creatives (zie de verschillende producties voor een uitgebreid overzicht)
- J.K. Rowling: Original Story
- Jack Thorne: Original Story & Playwright
- John Tiffany: Original Story & Director
- Steven Hoggett: Movement Director
- Christine Jones: Set Designer
- Katrina Lindsay: Costume Designer
- Imogen Heap: Composer
- Neil Austin: Lighting Designer
- Gareth Fry: Sound Designer
- Jamie Harrison: Illusions & magic
- Martin Lowe: Music Supervisor
- Sonia Friendman Productions: Producer, UK General Managers
- Colin Callender: Producer
- Harry Potter Theatrical Productions: Producer
- Finn Ross, Ash Woodward: Video Designer
- Carole Hancock: Haar, pruiken en make-up
- Brett J. Banakis: International Scenic Supervisor
- Sabine Lemaître: International Costume Design Associate
- Pete Malkin: Associate Sound Designer
- Chris Fisher: Illusions & Magic Associate
- Gary Beestone: International Technical Director
Boek
Het script van de beide delen van het toneelstuk is ook uitgebracht als boek. Voor meer informatie over dit boek, klik hier.
Trailer
Bekijk hieronder de officiële trailer van het tweedelige toneelstuk.